100% REAL

FOOD
NATURAL

LONG LASTING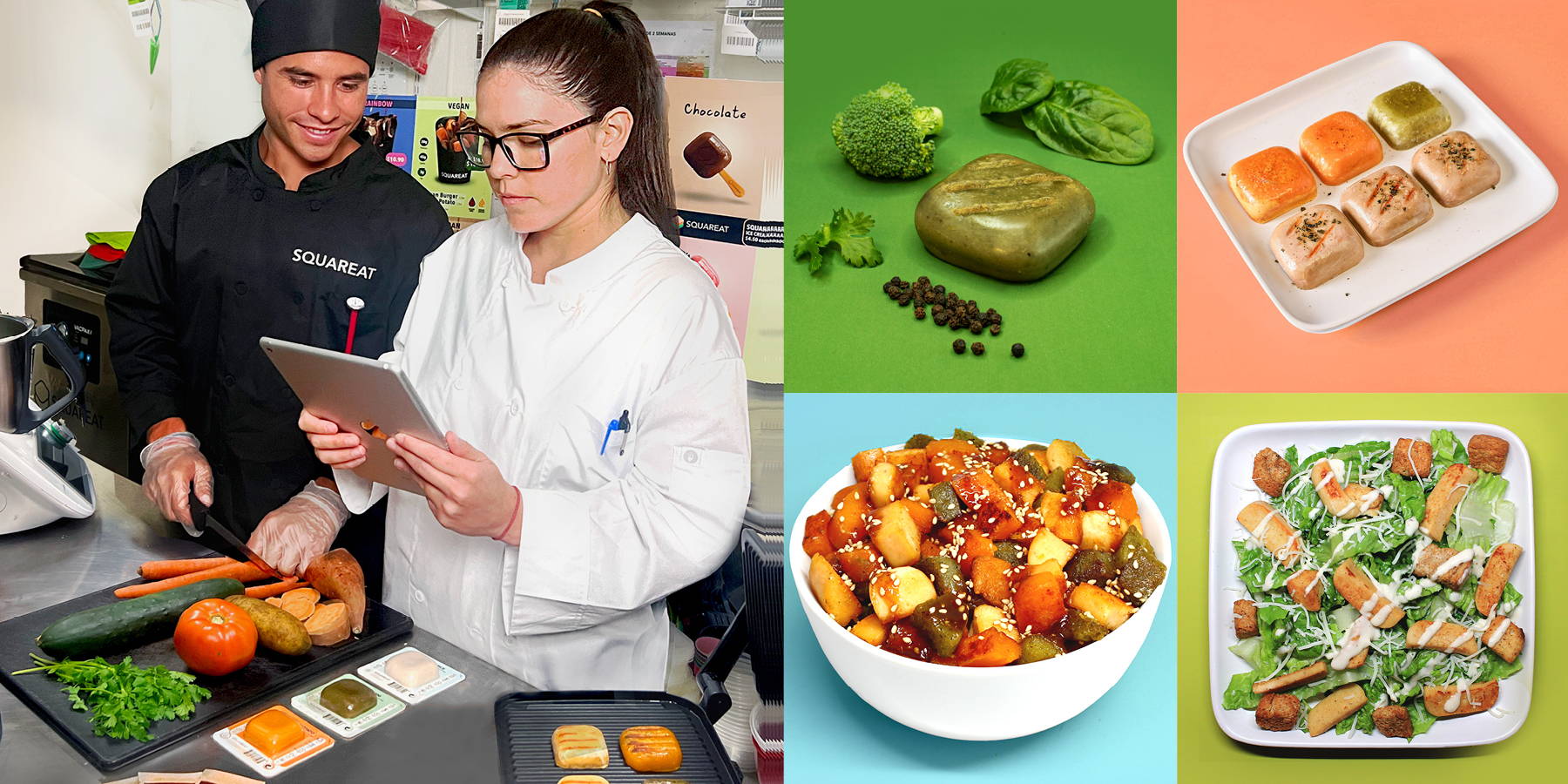 WE MAKE IT EASY TO BE HEALTHY
At SQUAREAT, we strive to make healthy living convenient and sustainable. Our portion sizes have a long shelf life, allowing you to customize your diet and save time while still enjoying a variety of foods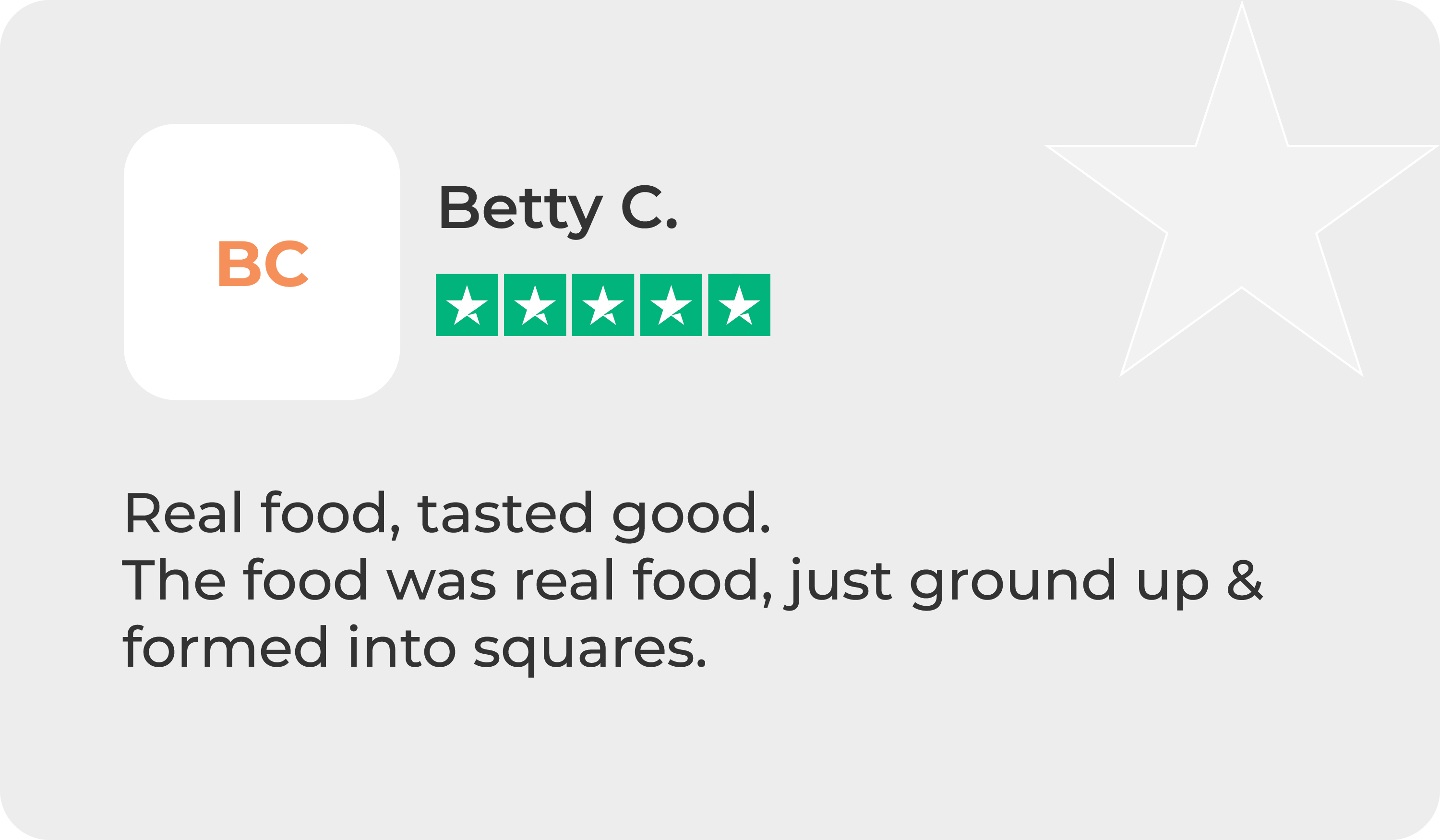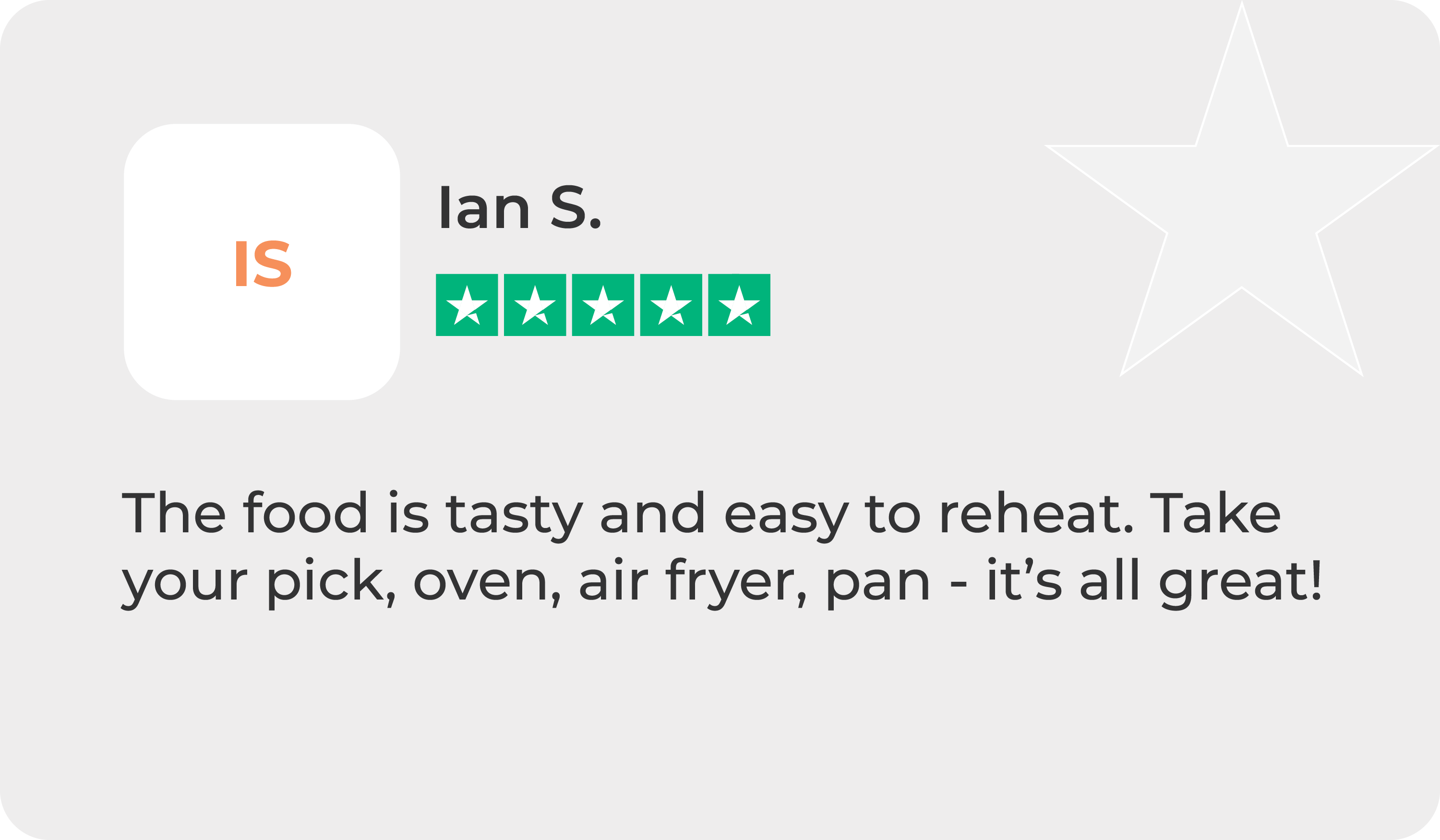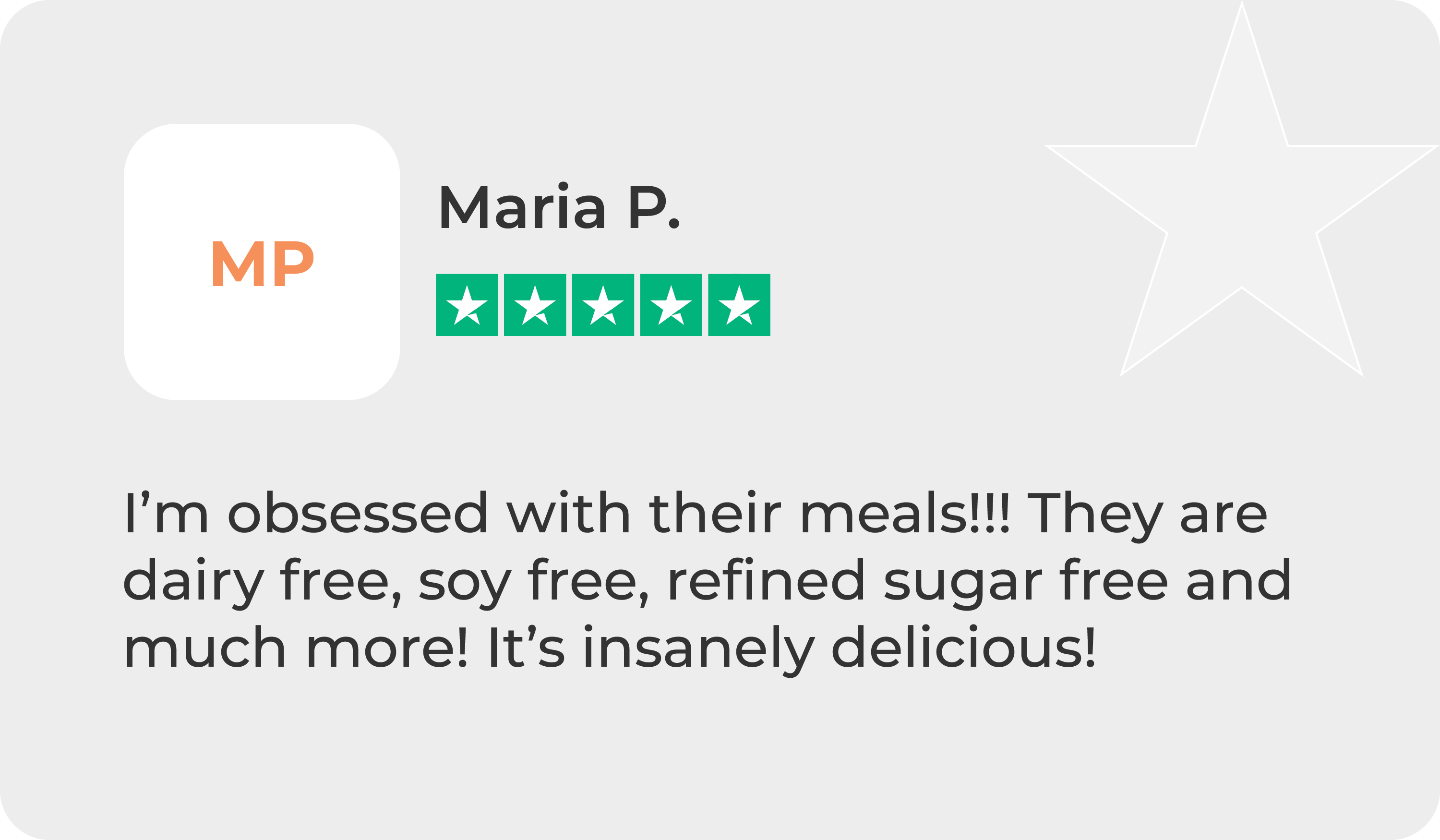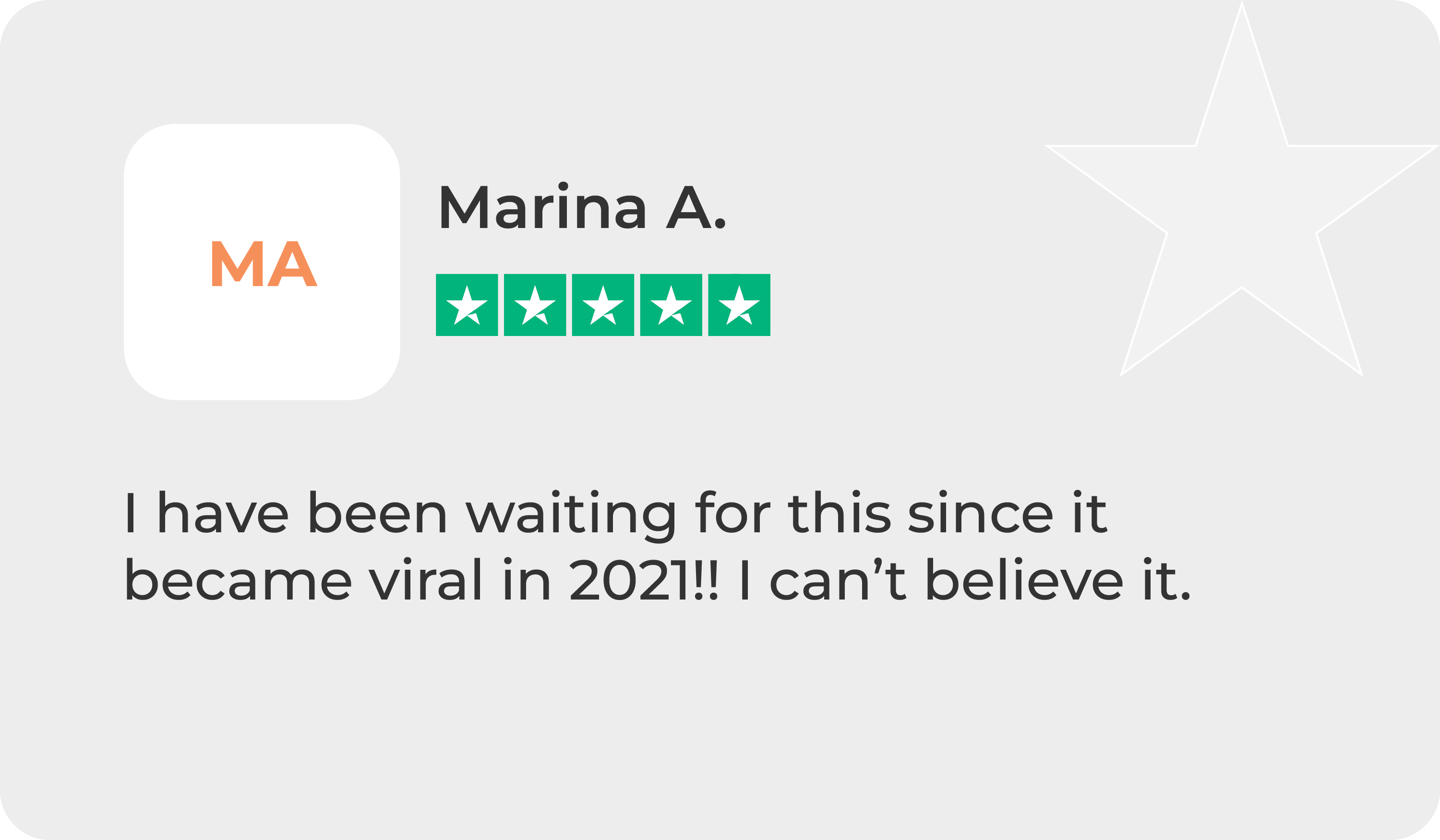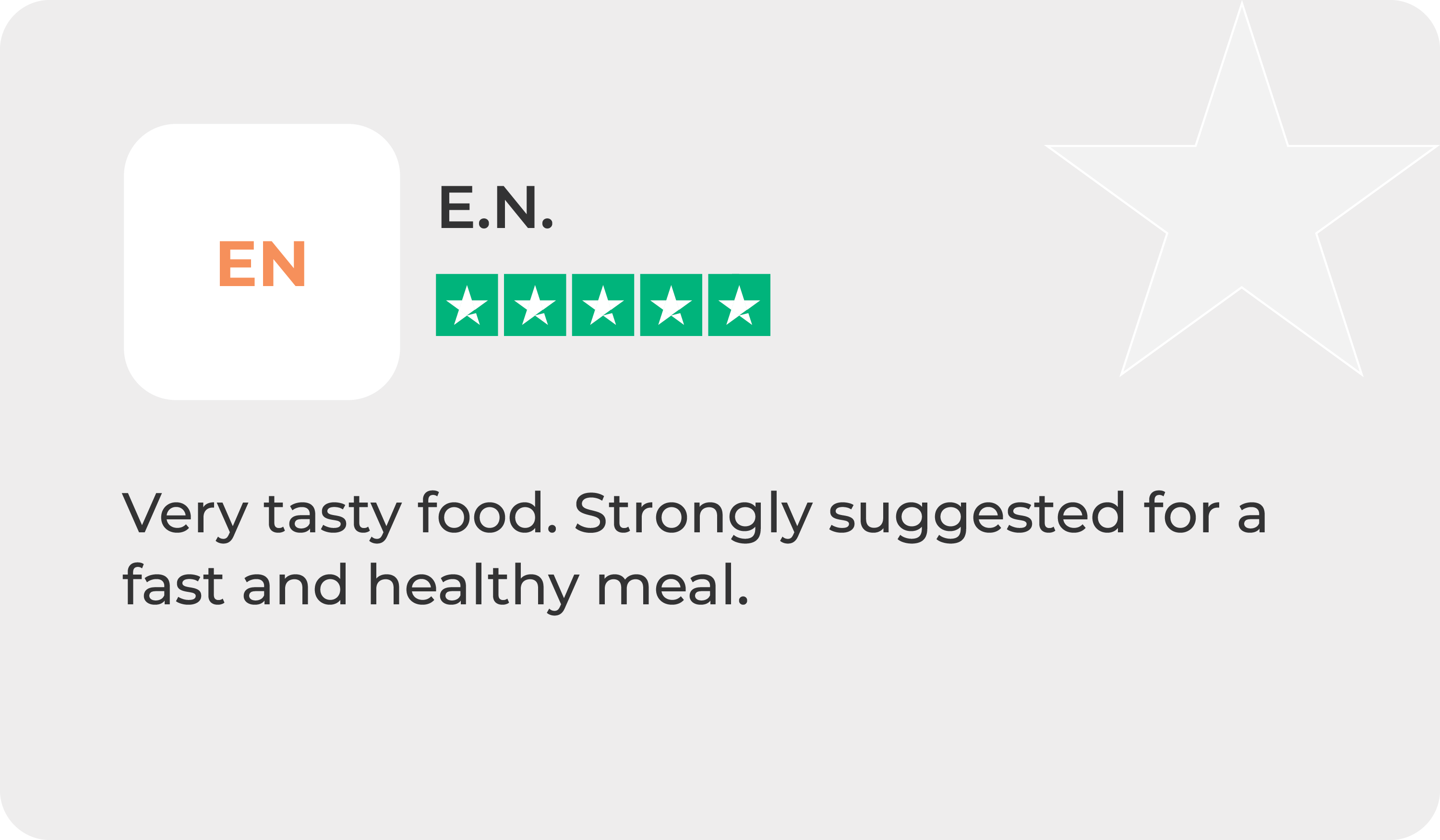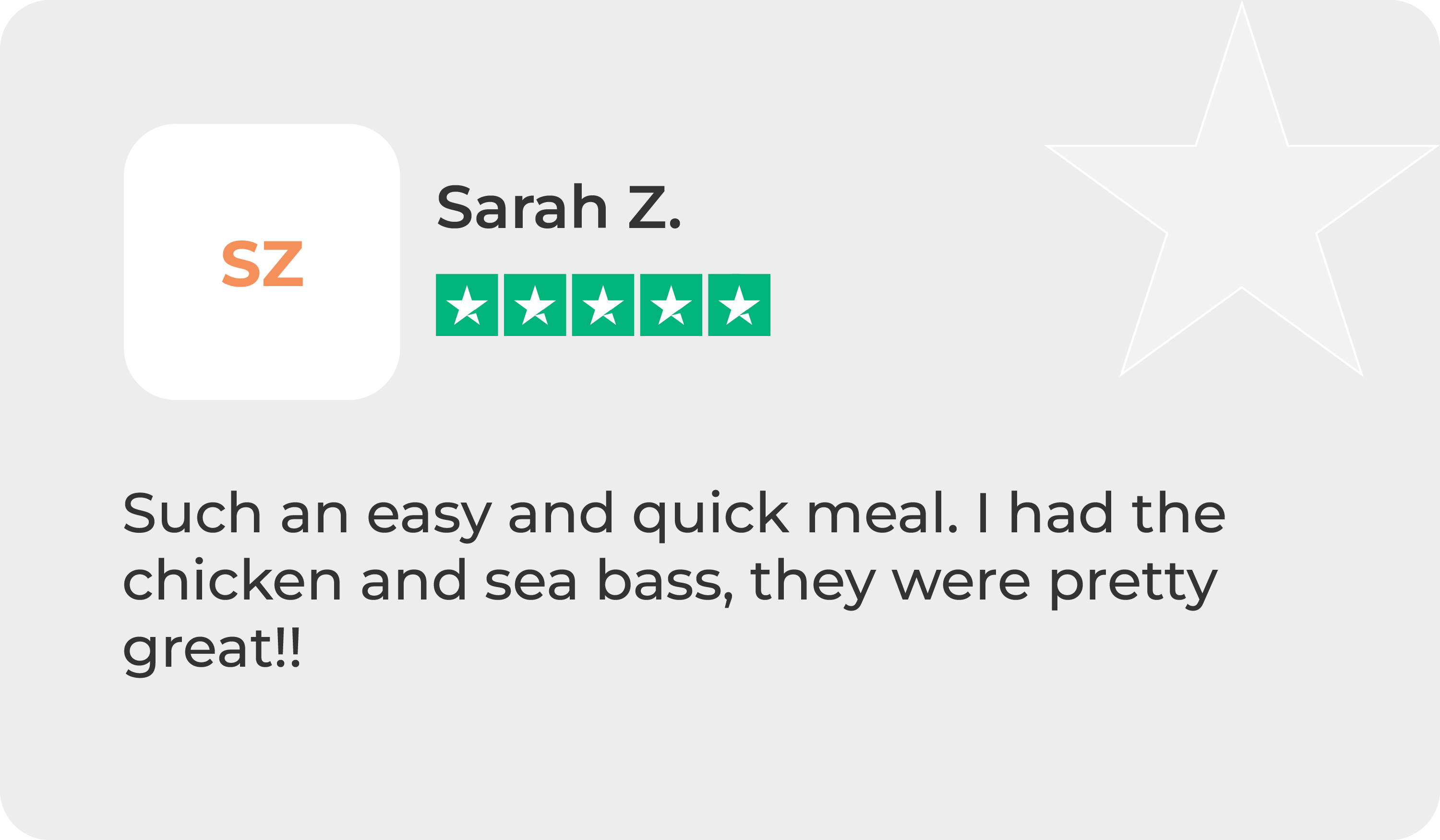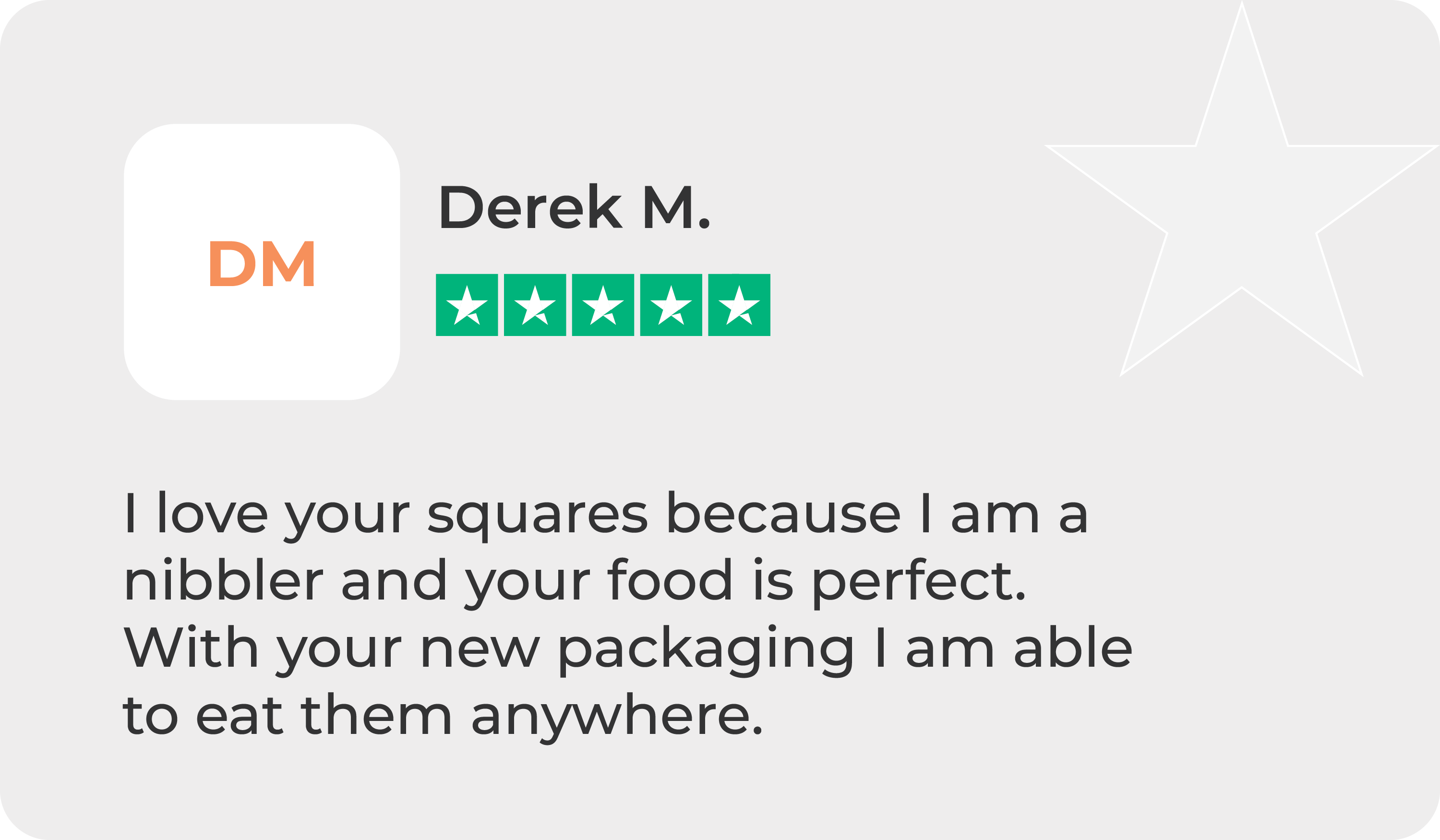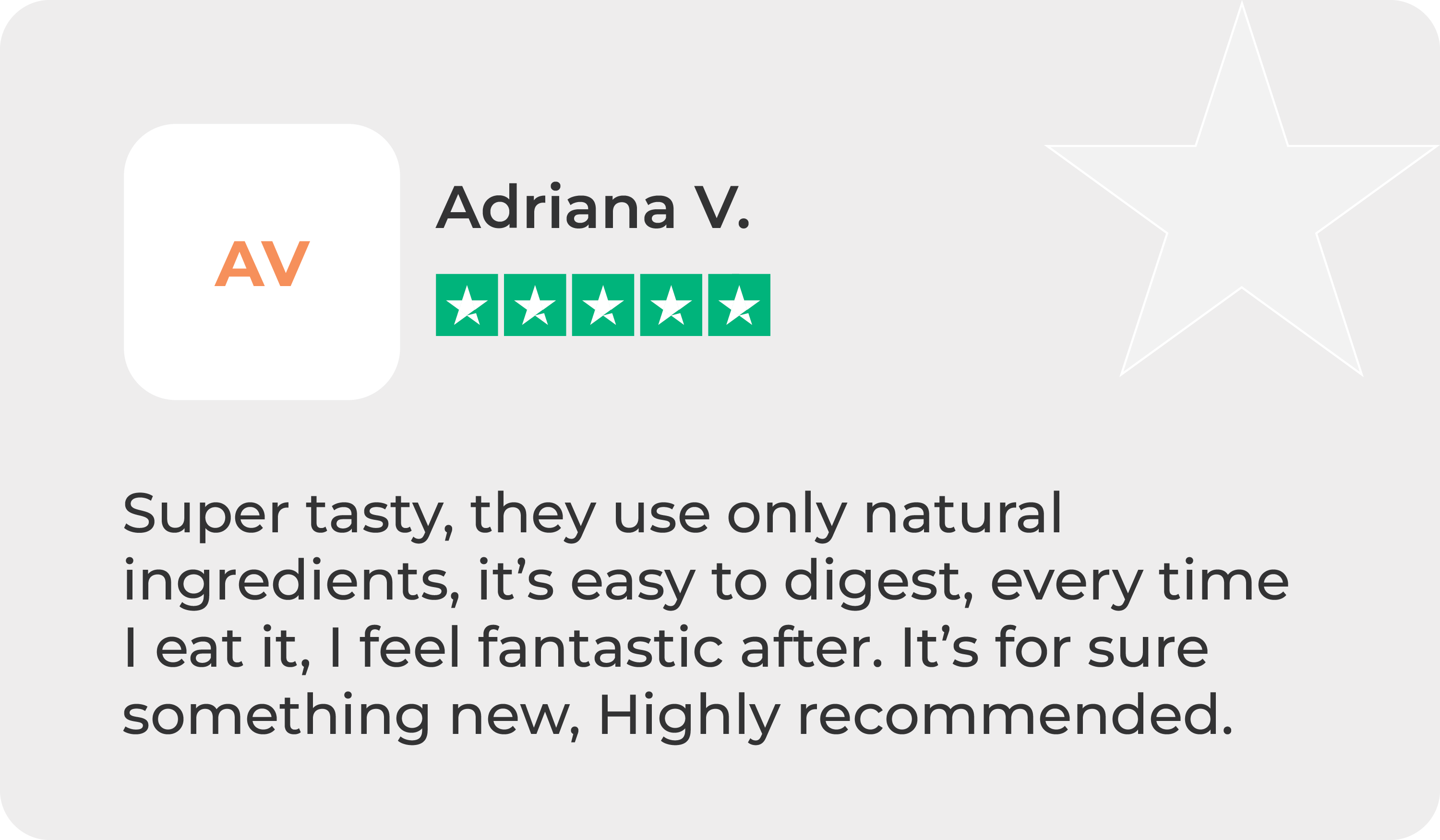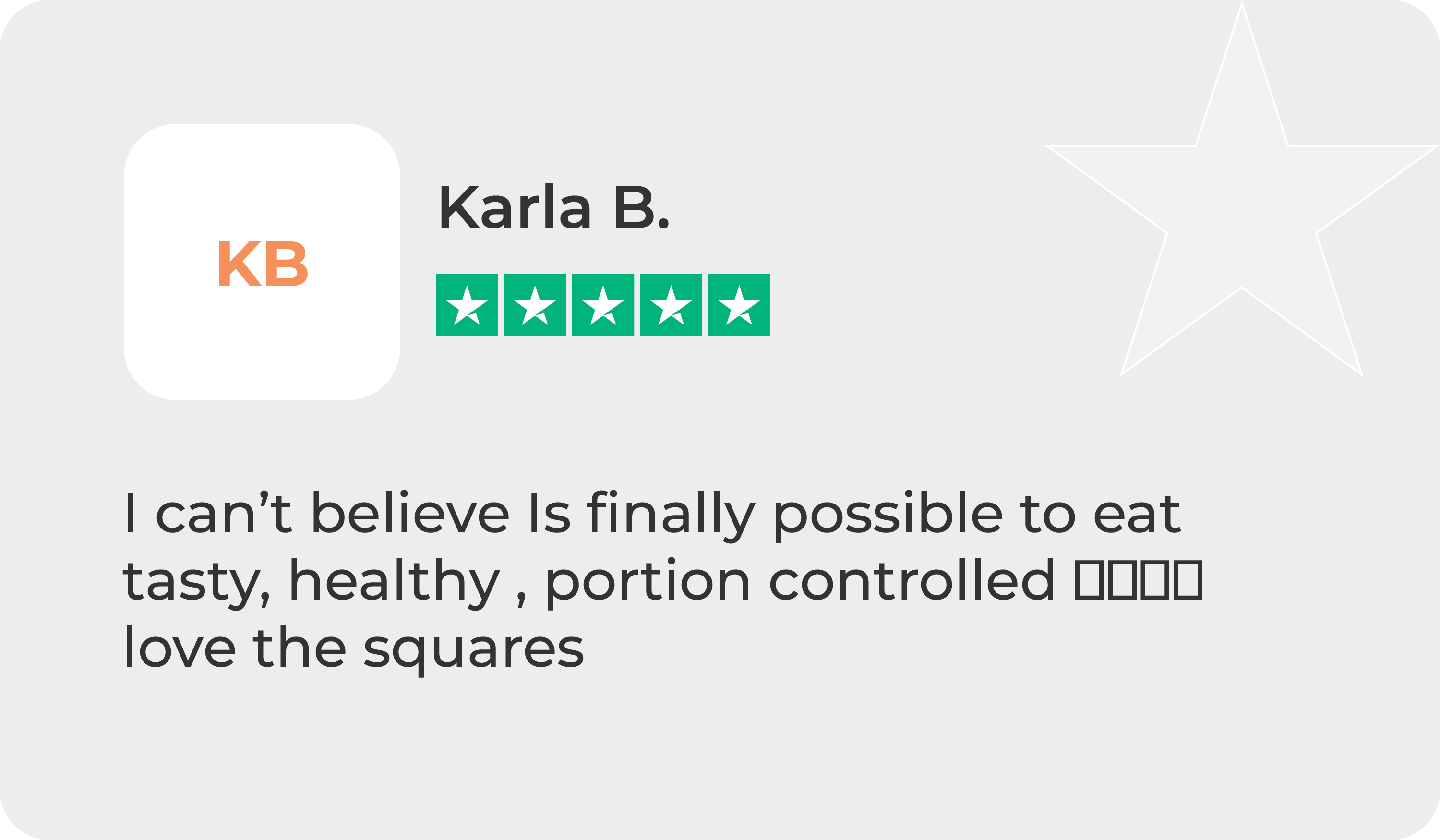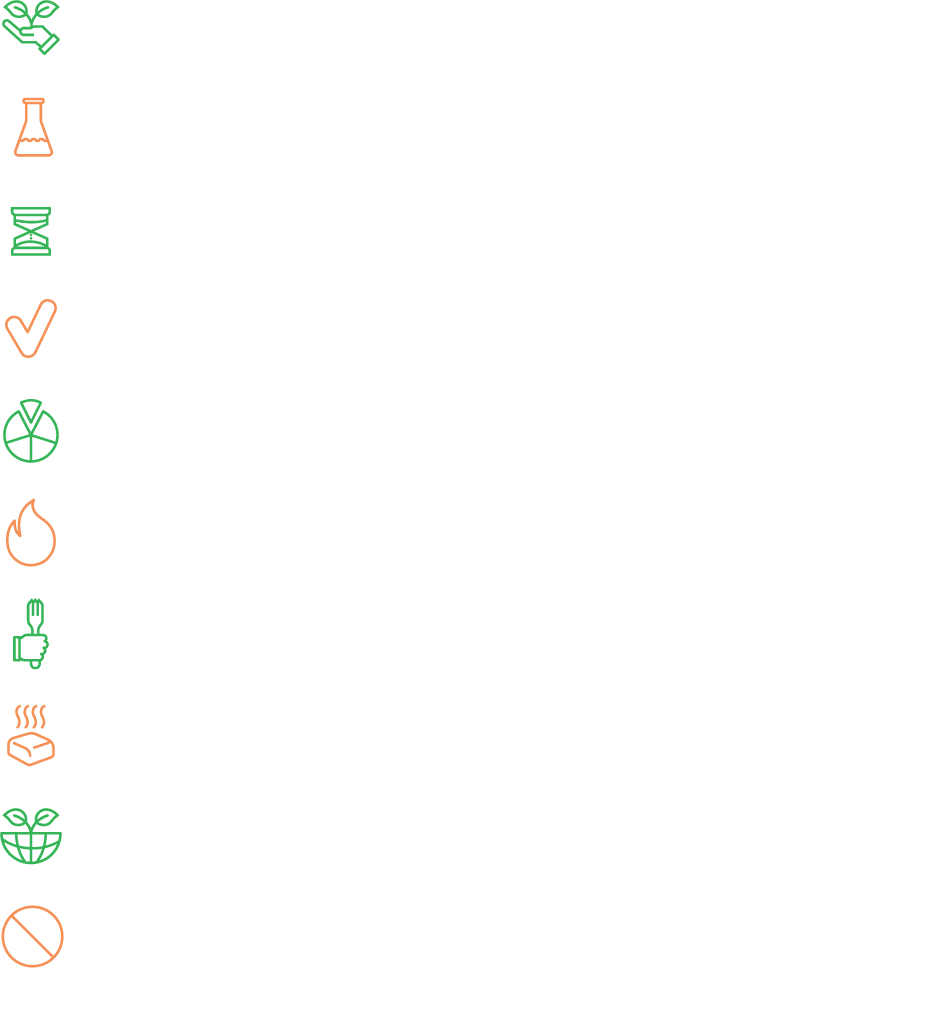 Choose your favorite combo and try the SQUAREAT experience
for
only $29.99!
BEST DEAL + FREE SHIPPING
Get a selection of our most popular Squares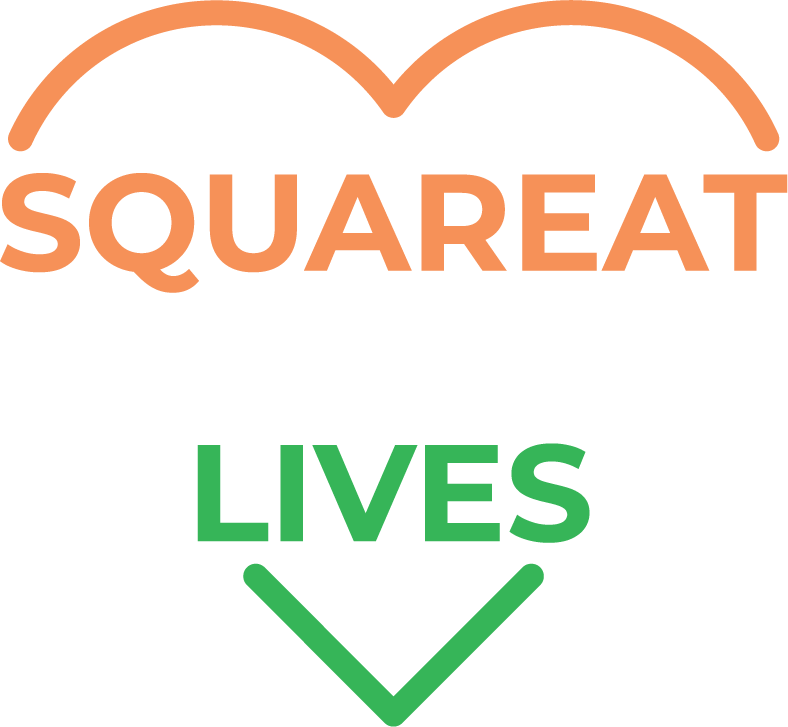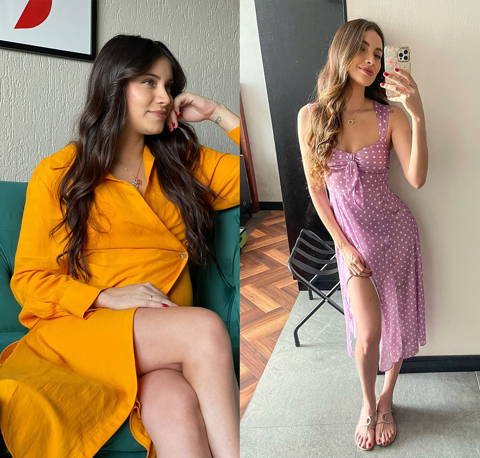 I gained almost 30 pounds during my pregnancy, and I'm not going to lie, I had moments of sheer panic that I'd never be able to lose it all. A few months after my baby was born, I tried everything, and my weight only dropped 10 pounds, even-though there were days when I starved myself and eliminated significant food groups. I realized that wasn't healthy at all, and not eating wasn't helping me to lose weight. A friend of mine recommended this meal plan service. If I didn't try the squares, I probably wouldn't go back in shape. The best part is that they are perfectly portioned and so nutritious; with only four squares for lunch or dinner, I was satisfied with all the nutrients my body needed.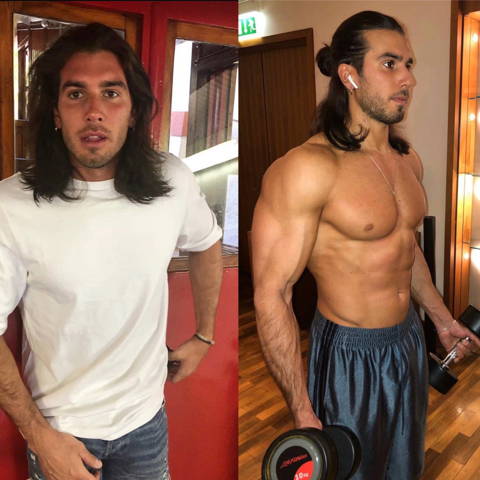 One year ago, I decided to have a complete body transformation. The first month I subscribed to one of the most popular meal plans, but they used too much onion and garlic, and I had several problems digesting them properly. Then I found SQUAREAT with his famous squares; they were perfect for me! No garlic or onion! I followed their lean diet plus training 3-4 times a week, and I grew like a monster! I gained around 20 pounds of lean mass! From 175 pounds to a rock solid 205 pounds. Let me tell you, all of this is a result of dedication and good nutrition.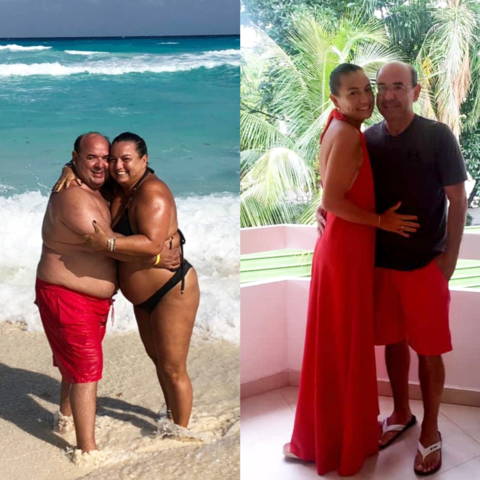 We lost 20 pounds together. After retiring from work and spending a lot of time at home, we gained a lot of weight, our main problem was snacking and eating poorly during weekdays. After trying these very portion-controlled Squares, we were able to properly count our calorie intake. Despites its size , they turned out to be very fulfilling. We didn't starve ourselves to lose weight.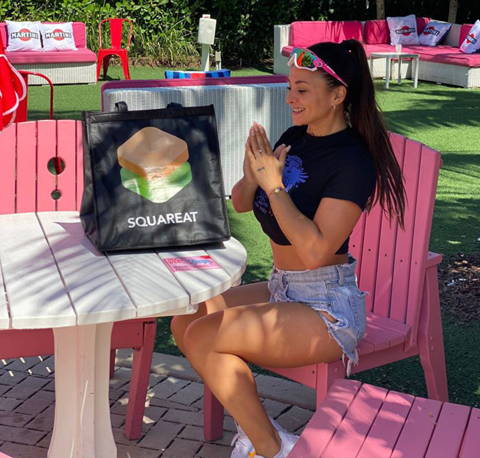 "I was waiting centuries for this!! I can't believe Is finally possible to eat tasty, healthy , portion controlled 😍😍😍😍 love the squares."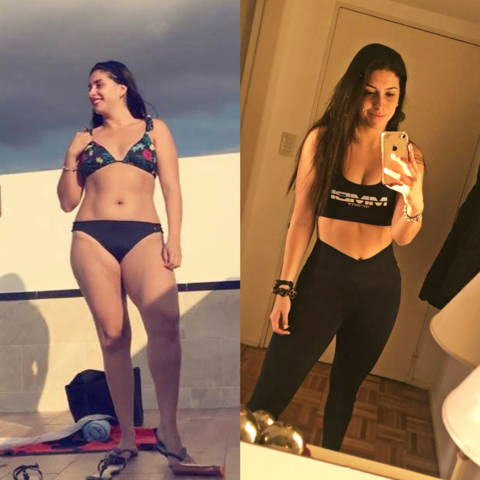 All my life I've been trying not only to lose weight but lose fat and gain muscle. I always struggle to eat the quantity of protein i should have, i never liked the protein shakes, so when i found these SQUARES, they took my attention. The solution to my dilemma, eating 6 squares of chicken after the gym, post-work out never felt so delicious!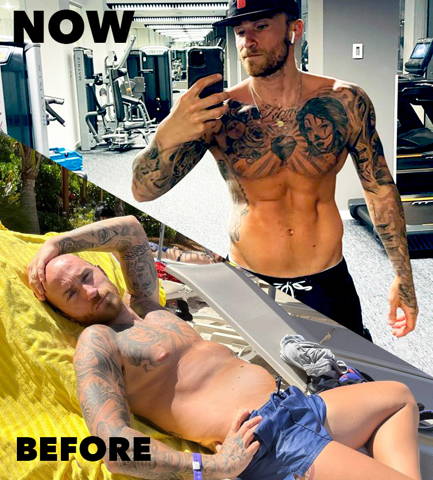 I eat SQUAREAT since they have launched and it really changed my life! I've to deal with a busy lifestyle but finally I can eat healthy in an easier way. I have more time to workout and I don't have to go for fast foods if I want something tasty, quick and affordable. A game changer!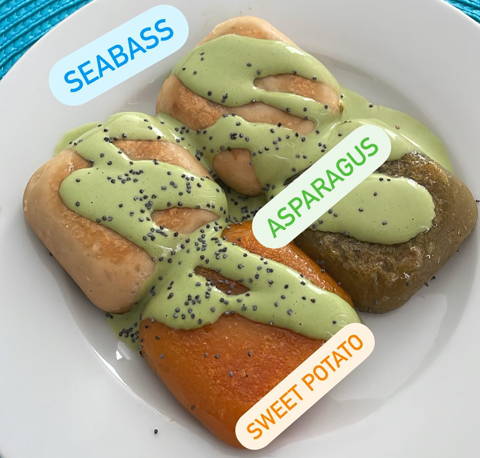 "Amazing products, truly revolutionary! I don't have time to cook and these meals are perfect for me! They come already pre-cooked and they offer different warm up methods. I love it!"
Using my busy lifestyle as an excuse to eat outside junk food because I didn't have time to cook , after my blood test results showed high levels on everything (at such a young age) I realized I had to make a serious change in my eating habits. I found SQUAREAT very convenient and practical, now I can take them anywhere, they are very nutritious. I don't only look good but feel good.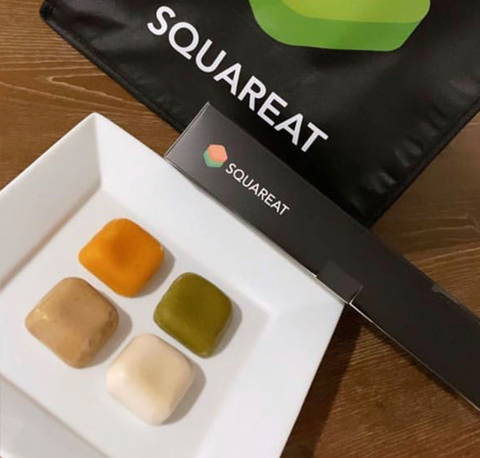 "I love the fact that it is long lasting and lasts 2 weeks in your fridge, it is perfect for me because I like eating healthy but have no time to cook! Thank you!!"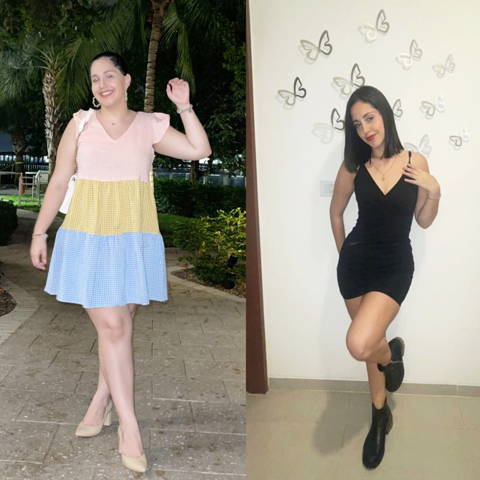 I feel great, I look better, my clothes fit better, went from size 10 to size 4. My biggest problem with meal plans was that I got tired of the same dishes, same condiments, same sauces they offered and others just didn't offer as healthy dishes as they said. Eating a huge plate of fettuccine alfredo wasn't very healthy, so I didn't see results and I was getting frustrated, until I tried SQUAREAT, they are so versatile that I can use the squares and combine them to create delicious recipes!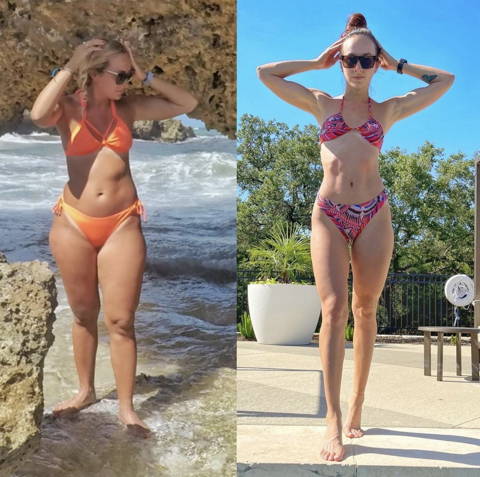 When people tell me that my physique is genetic, I answer them: "My physique it's discipline, determination, and SQUAREAT."
The Nutritious food this company offers, plus the gym and good mental health, can change your life completely. I want to share this picture as an inspiration because if I could do it, you can also do it. There's no excuse for eating wrong. The squares are so convenient; I can take them with me anywhere.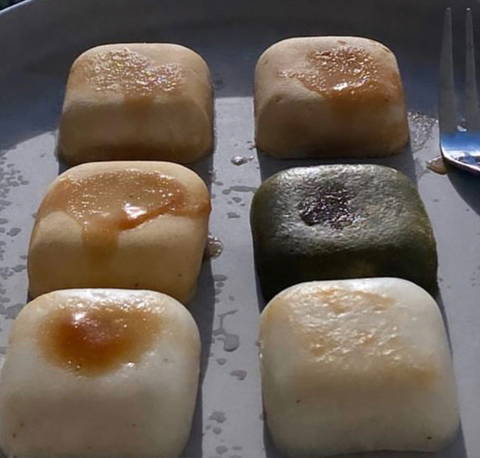 Amazing business concept!
Delicious, nutritious, healthy, and guilt-free. Definitely will be a regular!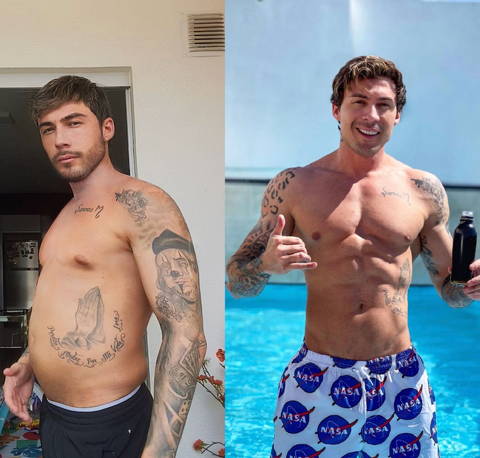 I've achieved goals that I never thought were possible. If it's muscle size that you are after, SQUAREAT is the perfect meal plan for you. It targets perfectly my macros, very portion-controlled. I combine the squares with heavy-weight training six days per week with amazing results.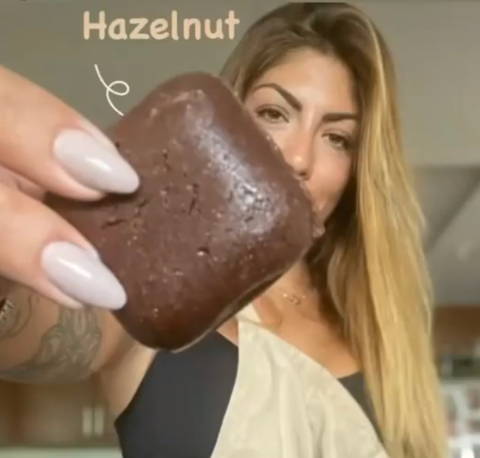 "This is so convenient. I can finally get to control all my portions correctly, my calories, my protein. I love them!!!"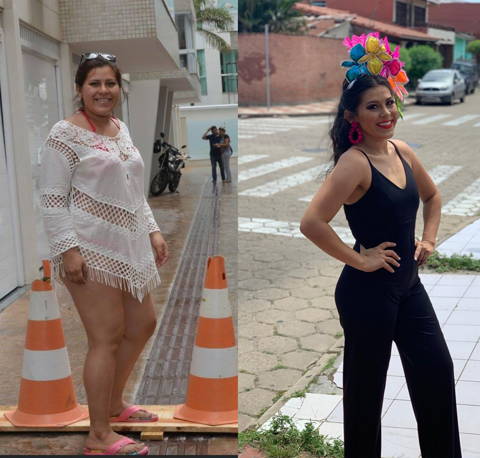 SQUAREAT has changed my life in more ways than one! Before, I couldn't get through a day without fatigue and migraines due to my bad habits. Unfortunately, my lack of time and knowledge of cooking drove me to eat junk food almost daily. When I saw this company online, I thought how a crazy and convenient idea. The Squares come pre-cooked and seasoned, 4min in a pan, and they're ready! SO PRACTICAL. I can't express the difference and transformation I have gone through since I started eating them. I FEEL AND LOOK AMAZING!!!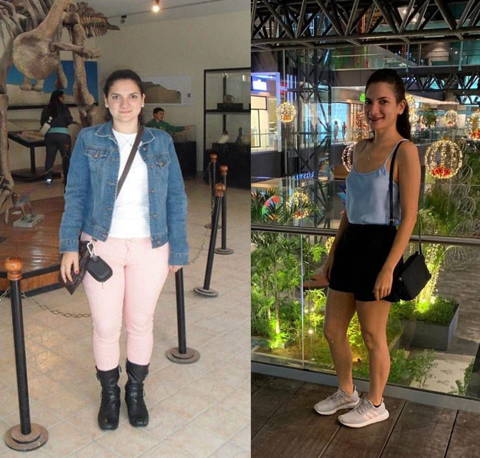 I suffered from Crohn's and was looking for lifelong solutions. With SQUAREAT, I have been able to control my symptoms. I feel better than I have in years! The squares are easy to digest and free from gluten, refined sugars, dairy, and soy. I'm thrilled I found this company scrolling down my home page on FB. Unbelievable!! Now I can enjoy different meals without feeling guilty or bad after.
I would highly recommend this if you need a plan for health and wellness.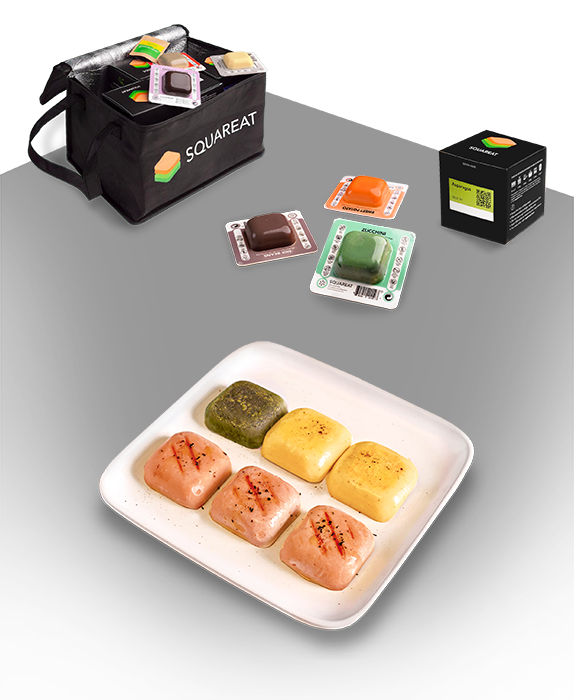 See the SQUARES available in your area
Ready-to-eat premium Squares combined in low calorie full meals.
6x Squares of the same kind. Customize your diet!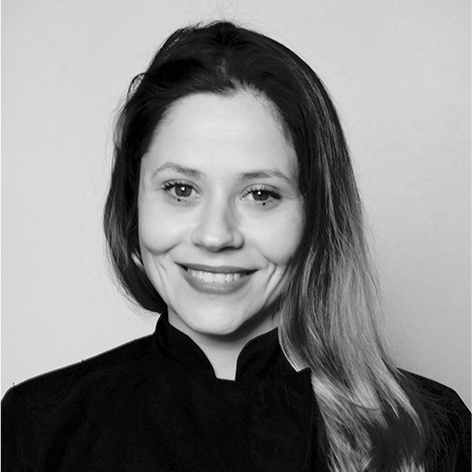 Expert and passionate executive chef with twenty years of experience in the industry. She has gained skills in several types of cooking techniques from all around the world.
Half Italian half Brazilian her hallmarks are experimentation, creativity, and the ability to think outside the box.
The attention to detail and the use of raw materials of excellent quality are crucial while creating sophisticated and exciting dishes.
Her collaboration with SQUAREAT's nutritionists was fundamental in creating a concept as innovative as simple.
"My motto is Serve edible emotions! I hope you will enjoy the Squares as much as I do!"
Are you in Miami? Come visit us!
749 Washington Avenue, Miami Beach, Florida 33139
You are in advanced mode.
You can turn it off in left sidebar. To use advanced options, you will need to enter your own Google Maps API Key.
Get Google API Key